LaBelle Album Set for October Release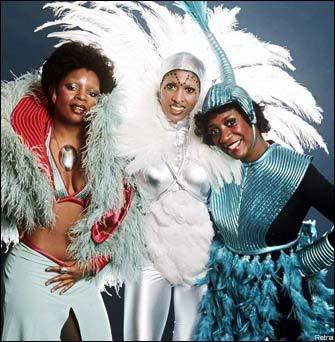 Patti, Nona, and Sarah have reunited to record their first album in more than 30 years, inspired by the recording of a tribute song to Rosa Parks in 2006. Back To Now, the groups first album since 1976's Chamelon, is set for release October 21.
Back To Now includes production by Lenny Kravitz and the legendary songwriting team of Kenny Gamble & Leon Huff. The album contains a mixture of energized uptempo songs and heart-wrenching ballads. Nona said the group was able to "pull together as sisters and 'Labelle-ize'the music and the vibe and the spiritual side of what we do like nobody else on the planet." A tour to support the new album is planned, LaBelle's live performance has been cited as the groups greatest dynamic. Patti LaBelle, one who is never short for words, summed it all up "I think all you gotta say is 'we're here.' We're like that caged bird. If you love it, you open the door and let it fly because you know it's going to come back stronger. Well, we're back, baby. Anyone that knows Labelle knows we don't know how to hold anything back."