The Tragic Tale Of Tarika
I am as proud of Barack Obama as anyone can be. I look forward to voting for him in November. I may s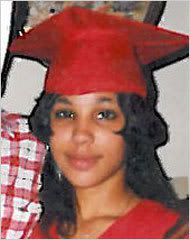 hed a few tears if he becomes President. Barack, Michelle, Malia and Sasha are Black America's pride and joy. While The Obama Clan is living the dream Dr. King envisioned, a large majority of black America is "smothering in an airtight cage of poverty" and "harried by day and haunted by night by the fact that you are a Negro, living constantly at tiptoe stance, never quite knowing what to expect next, and are plagued with inner fears and outer resentments; when you are forever fighting a degenerating sense of "nobodiness." The story of 26 year old Tarika Wilson is an example of one of the plights in black America, unjustified killings at the hands of police and the travesty of justice that follows.

While the mainstream media occasionally focuses on cases of police brutality in cities such as New York, Chicago and L.A, people of color are victims of police brutality all across the country including the small town of Lima, Ohio. Blacks migrated to Lima in the 1940's and 50's for factory jobs along the city's southern border. Lima, the only city in the immediate area with a considerable black population, blacks make up 27% of the city's 38,000 people. Lima's 77 man police force includes a paltry 2 black officers. Many of the white officers live in nearby farm towns, where a black face is a rarity.

One of the evening of January 4, Lima police officers arrived at the home of Tarika Wilson, a mother of 6, to arrest her live in boyfriend Anthony Terry, bashed in the front door and entered with guns drawn. Moments later shots were fired. Tarika, who was unarmed, was shot to death, her 14 month old son was wounded. Would the police have acted in a similar fashion if Anthony Terry was white? Would they have put the lives of a mother and six young children at risk when they could have easily waited for an unsuspecting Terry to leave the house? Two days ago the man responsible for firing the fatal shots was acquitted of misdemeanor charges of negligent homicide and negligent assault by an all white jury.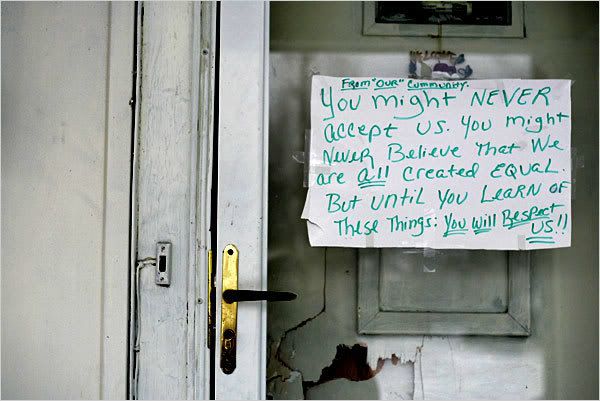 Prosecutors accused Sgt. Joseph Chavalia of recklessly firing three shots into a bedroom where Wilson and her six children were gathered, even though he could not clearly see her or whether she had a weapon. Chavalia, a 32 year veteran, testified he feared for his life as he heard gunshots and saw a shadow coming from a partially open door. The gunshots he heard came from down stairs, where officers fired at two charging pit bulls.

Following the verdict, Jason Upthegrove, President of the Lima NAACP, said "it's another example that there's very low value on black lives in this community."