Faith's Tell All Book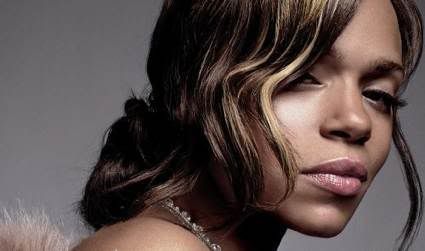 Since the release of The First Lady, Faith Evans' 2005 studio album, the Jersey born songstress has kept a low profile. I hope Faith has spent a portion of the past 3 years in the studio crafting a masterpiece. She has spent time working a tell all book titled 'Keep The Faith: A Memoir.' Faith opens up about her tumultuous relationship with Biggie, her rumored affair with Tupac and what Biggie really meant to her. "It's been over ten years since Big was killed. I grieved for him for a very long time. And then, as time passed, the icy wall of grief surrounding my heart began to thaw and I began to heal...Big never got a chance to tell his story. It's been left to others to tell it for him. In making the decision to tell my own story, it means that I've become one of those who can give insight to who Big really was. But I can only speak on what he meant to me." Faith hopes "that in reading my words, there is inspiration to be found. Perhaps you can duplicate my success or achieve where I have failed. Maybe you can skip over the mistakes I've made. Use my life as an example-of what to do and in some cases, what not to do."

The 368 page memoir is slated for release on August 29.