Obama's Big Night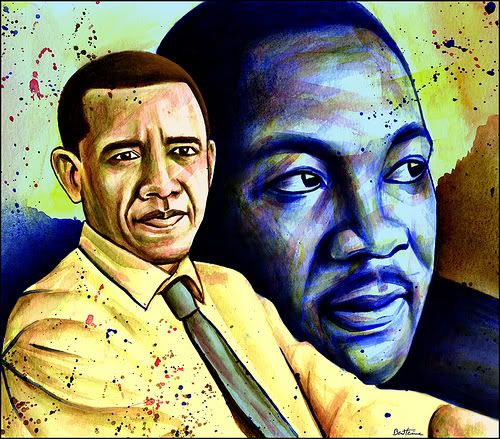 In the words of Betty Wright "tonight is the night." 45 years ago, the Rev. Martin Luther King Jr. delivered his 'I Have A Dream' speech at the March on Washington. 1963 was also marked by the assassination of Medgar Evers and the bombing of Sixteenth Street Baptist Church in Birmingham that resulted in the deaths of four little girls. 45 years later, black man, Barack Obama, will deliver the most important speech of his political career as he formally accepts the Democratic nomination. A historical moment indeed. Obama will stand before 75,000 people at Invesco Field in Denver, Colorado. Hopefully, this Presidential hopeful will offer us more than a mere dream. Obama must deliver a plan to solve the numerous problems facing this nation.

In memory of Dr, King's historic 'I Have A Dream' speech, the DNC will offer a tribute to the civil rights leader that will include Rep. John Lewis, Rev. Bernice King and Martin Luther King III.
Jennifer Hudson has been handpicked by Obama to serenade the crowd with her rendition of the national anthem. The convention will end on a soulful note, Obama family favorite Stevie Wonder, John Legend, and Will.i.am are scheduled to close the show.