Officer  Arrested In Grant Murder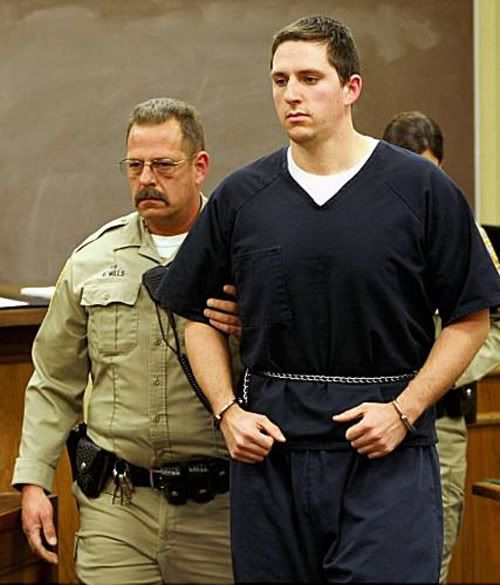 Days after urging you to join ColorOfChange in demanding justice for Oscar Grant III, I am pleased to announce that Ex-BART officer Johannes Mehserle has been arrested on homicide charges in the death of 22 year old Oscar Grant III. The death of Grant III has outraged the nation. Mehserle allegedly (I use that word very lightly) shot and killed an unarmed Grant at a Bay Area transit station. Graphic videos of Grant's death have been posted all over the net, it is quite clear that Grant was unarmed, and on the ground. Within a matter of seconds, an officer draws his gun and shots Grant in the back.  The suspect was arrested in Nevada and will be transported to Oakland today. A
lameda County Dist. Atty. Tom Orloff has not determined if Mehserle will be charged with first or second degree murder but he did say this at a press conference, 

"At this point, what I feel the evidence indicates that is an unlawful killing done by an intentional act and as for the evidence, we have nothing that would mitigate that to something lower than a murder," Orloff said at the news conference in Oakland. "That doesn't mean that evidence could not develop in the future."

So far so good, let's see how this plays out. I'll keep you posted.