Demand Justice For Oscar Grant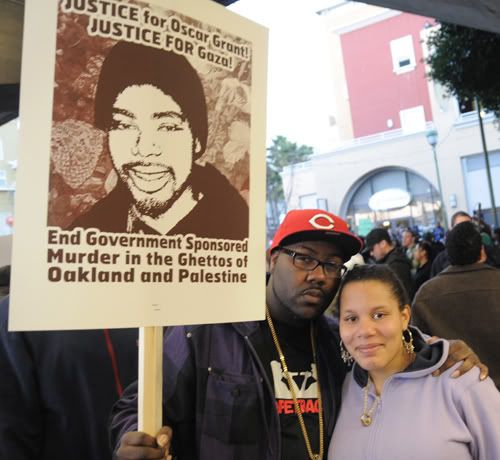 It's been 12 days since the shocking murder of Oscar Grant. The young black male was was shot execution-style by a transit police officer in Oakland, California. He was shot in the back while face-down on a subway platform, unarmed and posing no threat. The officer who fired the deadly shot has yet to be arrested, charged, or questioned. In the past 17 years BART (Bay Area Rapid Transit) police have killed 3 unarmed black males.

In 1992, 19-year-old Jerrold Hall was shot in the back by a BART officer as he tried to leave a station parkign lot. The officer was responding to reports of an armed robbery and said he suspected that Hall and a friend were involved. The officer tried to detain the two, Hall ran and then the officer shot him in the back and killed him. Hall was unarmed, but the officer said he thought Hall was on his way to get a gun and return for a showdown.

In 2001, a mentally ill man named Bruce Seward was the next victim of the rogue force. Seward, 42, was naked and had been sleeping on a bench outside the BART station when an officer approached him. Seward did grab the officer's nightstick at one point, but there were several options for subduing him. Instead, the officer shot and killed him.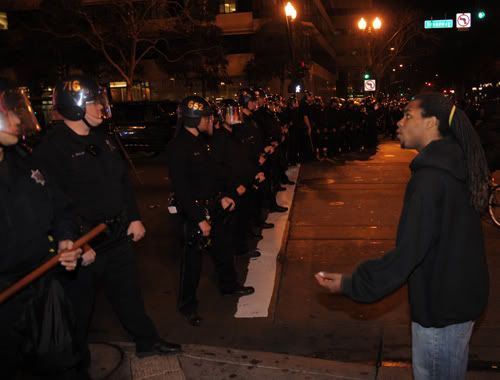 Join ColorOfChange, an orgainization dedicated to making government for responsive to the concerns of black America, in demanding justice for Oscar Grant.