The Black Woodstock
Back in the summer of '69 artists from the worlds of gospel, jazz, blues, and soul made a pilgrimage to Harlem, the mecca of black culture, to perform at the six day Harlem Cultural Festival. 100,000 black folk crowded the northern end of Central Park in the blistering heat.Emceed by Jesse Jackson, the festival, what some now call "The Black Woodstock" or "Harlem 69", included performances by Mahalia Jackson, Gladys Knight & The Pips, The Staple Singers, Stevie Wonder, Sly & The Family Stone, Nina Simone, and others.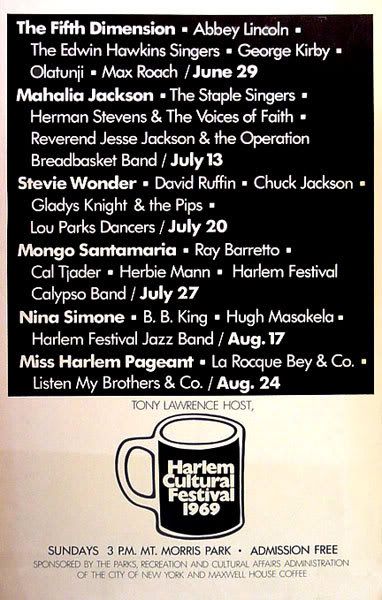 Fortunately, the concert was filmed by television producer/director Hal

Tulchin

.

Tulchin

intended to package the footage for a television network back in '69 but was told "time and time again...there's no interest in putting on a black special."

Tulchin

has teamed up with filmmakers Morgan Neville and Robert Gordon to edit 50 hours of footage into a feature-length film featuring performance footage and interviews with surviving participants. Unfortunately, the group has been struggling for the past 18 months to gain funding for the film.
Neville describes the concert as "tension between soul and funk, civil disobedience versus Black Power, the tension of Harlem itself at the time." At the time Harlem was likened to the vigilante Old West. Two former aides of Malcolm X had recently been shot-one fatally. The

NYPD

declined to provide security for the 6 day event. Security came from the Black Panthers, 21 of whom had been indicted for plotting to bomb Bloomingdale's, Macy's and other stores in Manhattan to mark the assassination of

MLK

.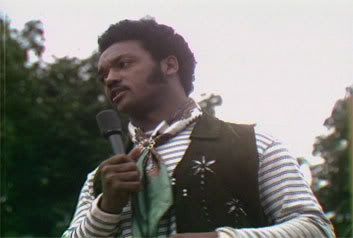 Sporting an

afro

and dashiki, soul brother #1 Jesse Jackson spoke at the festival:
"As I look out at us rejoice today, I was hoping it would be in preparation for the major fight we as a people have on our hands here in this nation. Some of you are laughing because you don't know any better, and others laughing because you are too mean to cry. But you need to know some mean stuff is going down. A lot of you cant read...but you have the me
ntal

capacity to read the signs of the times."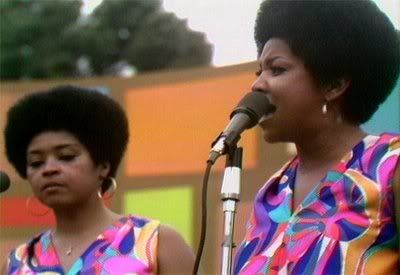 "The Soul of Nina Simone," a CD/DVD compilation contains footage from the event. The compilation includes four songs Simone performed during the festival.