ReRe's Revival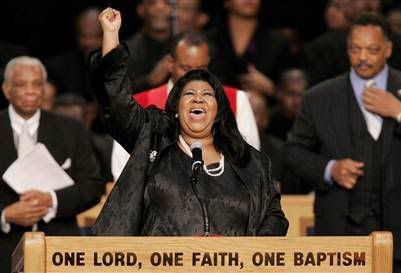 What: Aretha's Annual Church Revival
Where: Greater Emmanuel Institutional Church of God In Christ
When: June 12-14
Who: Aretha Franklin, The Mighty Clouds of Joy, Vanessa Bell Armstrong, Dorothy Norwood, Vickie Winans, Twinkie Clark, Bill Moss Jr.; evangelists Sandra Riley, Esther Smith and Ruby Terry and pastors Rev. Edgar Vann Jr. and Rev. Donald Parsons.

"I would love to see the city of Detroit come out to the revival and refresh their spirits and faith in the gospel and the word, and allow it to give many the support and the power that they need in these economically trying times." Franklin said in a statement. "Bring the children and give them the foundation that will stay with them for a lifetime, as it has with me."