Earth, Wind & Fire Prepare For New Album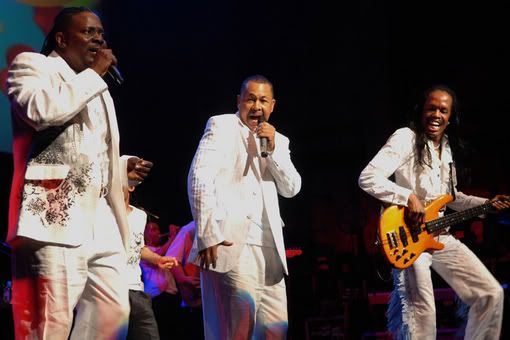 One of the most critically acclaimed and commercially successful bands of the 70's is preparing to soothe our eardrums with some well needed new music. Earth, Wind & Fire, who are currently on tour, plan to start recording a new album in October. The project, a follow up to 2004's Illumination, is set for a mid-2009 release and will include a CD of new material, a live CD, and a concert DVD.
The legendary groups intends on releasing the project exclusively through a major retailer such as Target or Wal- Mart."Management has done this twice with (the Eagles and Journey, both via Wal-Mart) and they've expressed interest in doing this with Earth, Wind & Fire," Phillip Bailey says. "That's the new thing today, so we're taking a template out of that whole thing. We have a history and a catalog and everything, so you don't have to 'break' us. We're still viable. Now, they're able to make really good deals and make more money for (the acts), so it's a pretty good day for us old guys."