New Award for New Edition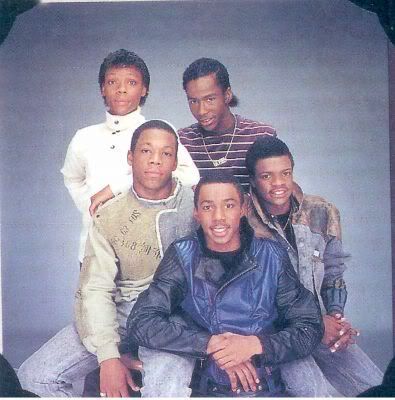 25 years ago, girls across the country fell in love with a group of boys from Boston. Ricky, Bobby, Mike, Ralph and Ronnie had the fellas bobbin' their heads too. 25 years later,New Edition is set to receive the American Society of Composers, Authors and Publishers (ASCAP) prestigious Golden Note Award at the 21st Annual Rhythm & Soul Music Awards next month. The Golden Note Award is awarded to songwriters, composers, and artists who achieved extraordinary career milestones. After seven studio albums and a bunch of hit songs, New Edition is celebrating their 25th anniversary as a group. For 25 years we have enjoyed such hit songs as 'Popcorn Love,' 'Candy Girl,' 'Cool It Now,' 'Can You Stand The Rain,' and 'If It Isn't Love.' New Edition was at the forefront of the new jack swing movement, creating a blueprint for the genre. The success of New Edition led to the creation of groups such as New Kids on The Block, Boyz II Men, and N'Sync.
Commenting on the Golden Note Award honorees, ASCAP President and Chairman Marilyn Bergman said: "Over the last 25 years, New Edition has experienced success on multiple levels to become true legends. The group has firmly left their mark on today's music, and ASCAP is very proud to honor them."