The Truth About Her Hair
Contrary to a report at Media TakeOut, soultress Chrisette Michele is not bald. However, the singer has cut a good majority of her hair off and it looks great. Chrisette discussed her motivation in an interview with afrobella.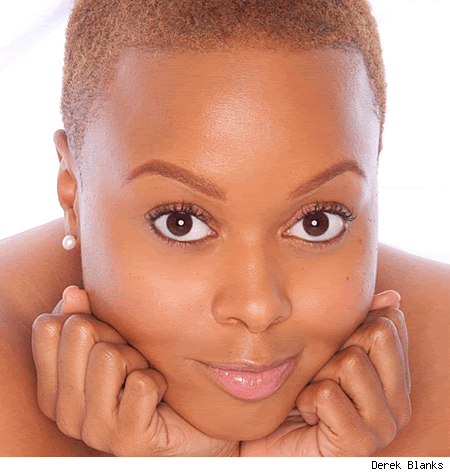 "My hair and I had a really bad argument. She was being sprayed with alcohol and burnt with irons... She was being over processed and yanked and pulled by weave strings and suffocated by glue. She told me if I didn't straighten up and fly right that she was leaving. I was out on tour, and day after day of this torturous regimen I began to feel like I was hurting myself. I wasn't being fair to my body. I was ingesting and supporting harsh products and literally ruining myself beginning with my hair. I told my band and tour family that when we all landed home in 6 weeks I would apologize to myself and begin a new relationship with myself beginning with my hair...."